"I am your go-to makeup artist for 18th century beauty. A specialist in authentic Rococo makeup and Marie Antoinette, I am the official MUA for the upcoming Immersive theatrical show 'Let Them Eat Cake – The Show'.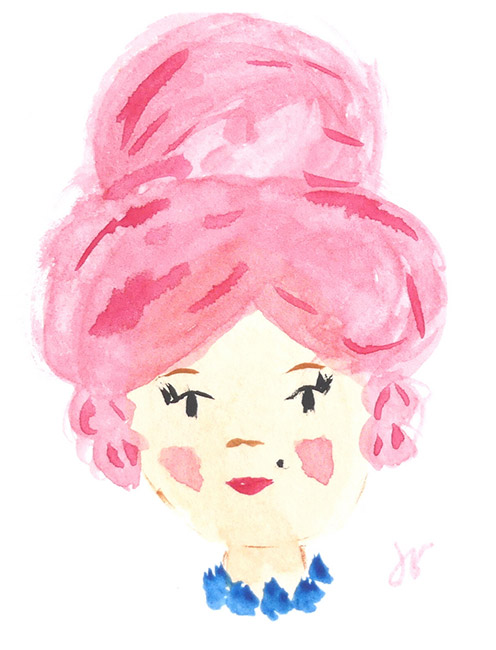 Whether you're going to a costume party, Le Bal Masqué at the Chateau of Versailles in France (yes, that's really a thing!) or you're just as obsessed with Marie Antoinette as I am, then I am sure to have a service that you'll love!"
– Joleen
In-person service
18th Century Makeup & Hair for Le Bal Masqué & La Fete Galante at Versailles 
Authentic or playful Rococo makeup application and hairstyling and/or wig application for Le Bal Masqué and La Fête Galante at the Château de Versailles in France. 18th-century hair & makeup guaranteed to last until the end of the party at dawn. 
Also available before your costume party or event! 
Online Service – Possible for in person
18th Century Hair & Makeup Workshop
Learn how to easily create a Rococo makeup look & hairstyle from the comfort of your own home!
A fun one hour workshop to be enjoyed solo or with a group! 
Marie Antoinettewas one of the first trend setters or 'Beauty Influencers' to exist. She set the standards in makeup, beauty and fashion for her time.
Online Experience – Possible for  in person
18th Century Beauty & Gossip with Mademoiselle Montansier
An immersive theatrical experience hosted by myself, in character as Mademoiselle Montansier. You'll learn how to easily create a Rococo makeup look & hairstyle from the comfort of your own home all while laughing at fun stories from the court of Versailles & learning about Marie Antoinette's beauty rituals.
To best be enjoyed in a group!
In person experience
18th century Makeup Tutorial, Photo shoot & macarons!
18th century Makeup tutorial followed by a Photo Shoot with a professional photographer.
Costumes, wigs & macarons are provided!
Best enjoyed with a group!
For more immersive online experiences visit
Live Immersive Show Coming Soon! 
You don't have to be atVersaillesto feel like a queen…
Joleen went above and beyond to help make our event, a masquerade ball at Versailles, incredible! … She is very knowledgeable about 18th century styles, and made us look (and feel) like ladies going to the court of Marie Antoinette! She is friendly, welcoming, incredibly accommodating, and does beautiful work…a true Fairy Godmother. I cannot recommend Joleen enough!
– Ashley
Wonderfully magic transportation to another place and time. The host does a great job engaging with the group and keeping it fun while staying in her character.
– Kim
Very fun, great to do as a group with family or friends. Even my eight-year old loved getting in on the action and feeling like a fancy royal of 18th century! Recommend having a glass of wine, your make-up kit & hair baubles ready to go nearby.
– Kristi