Feel beautiful inside and out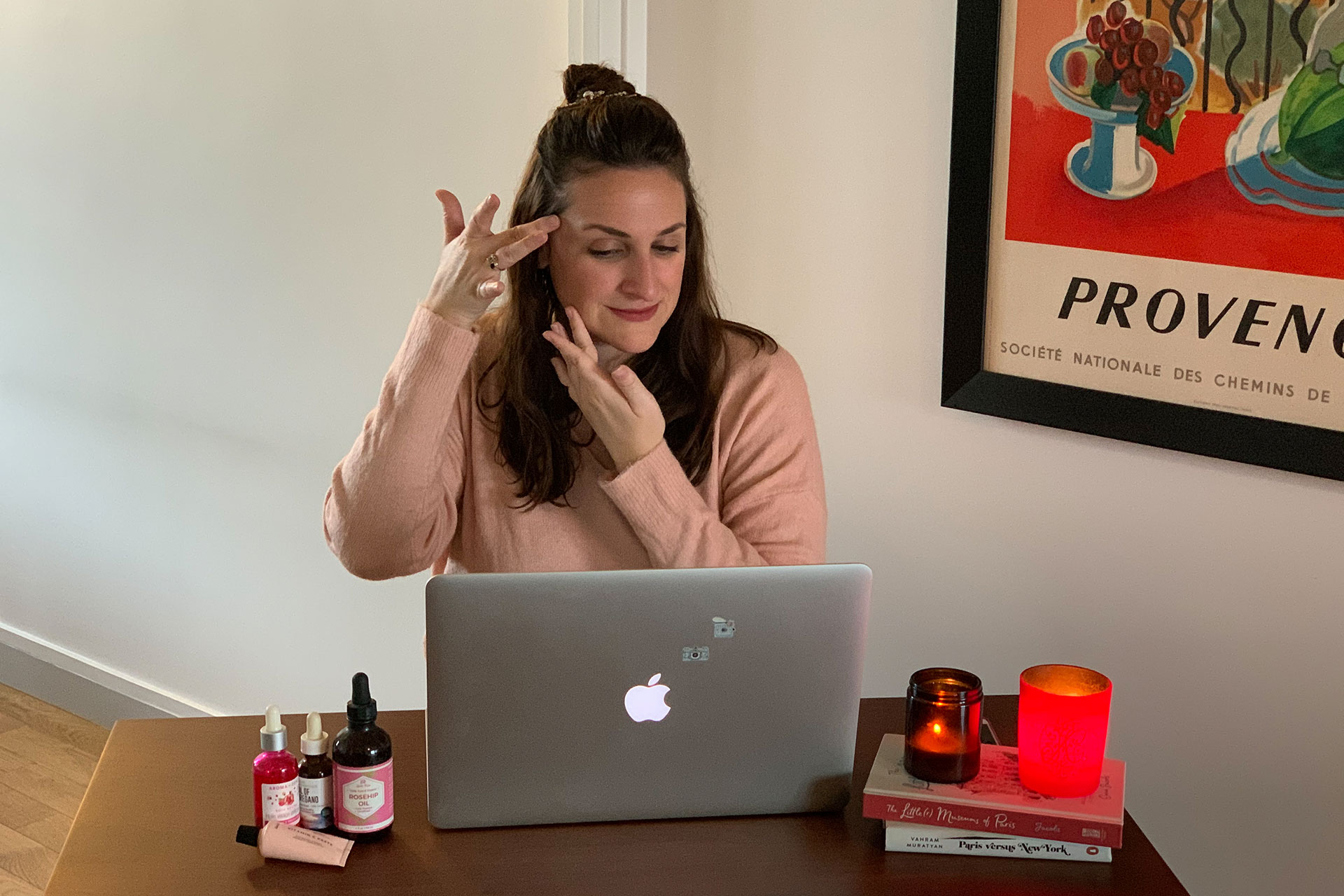 Take a moment for yourself.
Breathe deep.
Feel better.
"Inspired by all the women around me who are working and taking care of their families during this challenging time, I have created something to make their lives a little less stressful and overwhelming: 'Beauty Moments'. A break from reality that not only reminds you to breathe deeply but also makes your skin glow!"
Joleen
2 Virtually Guided at-home facials
Relaxing Moment
DIY face exfoliant & mask using natural ingredients
Guided breathing & relaxation
Step by step skincare ritual
Guided facial massage for relaxation & tonification
Je suis Zen
Energizing Moment
DIY energizing facial scrub using natural products & essential oils
Step by step skincare routine for glowing skin
Guided facial massage to wake up & tonify skin
Concealer tricks to brighten the eye area
Je suis En Forme
DIY facial scrubs & masks change regularly!
Join a scheduled monthly session
Make a Virtual Facial part of your regular self-care routine!
or
Book a private group for a girls night, birthdays, baby showers or hen parties!
Reunite with friends & family from around the world
The relaxing moment with Joleen was a fantastic remedy to a stressful week. In the privacy of my own home, she talked through facial massage techniques to tighten and brighten (naturally!). The result was glowing, hydrated skin, a calm mind, and it was far more fun than going to a clinic!
– Nga
I didn't know what to expect and was pleasantly surprised that I was able to relax and enjoy an online service. I felt both relaxed and revitalized after my relaxation moment.
– Chris
I joined Joleen's beauty moments group zoom chat. It was a fantastic experience, a lot of exchange between all the participants and I learned a few makeup tricks. Joleen is a fantastic host and made sure everybody got what they wanted to learn and the results were wonderful. Would join again for another makeup topic.
– Carola
I took time to have a relaxation moment with Joleen and it was one of my best quarantine decisions. I was thankful to have a new exfoliator at the end to use at home. I felt 100% more relaxed than when I started. Thank you for this moment, Joleen.
– Michelle
Looking for other fun beauty experiences
à la Parisienne?
I also host
~ Also Available Online ~